Services
Putnam Truck and Equipment Service is Your Local Full Service Repair Shop
At Putnam Truck and Equipment Service our fully licensed mechanics understand that downtime costs you money, and that's why our commitment to you is prompt, top quality service to get you back on the road quicker. Whether it's PMCVI inspections, preventative maintenance, routine service or catastrophic failure, we promise to get you back on the road quickly. Our technicians are trusted heavy-duty diesel experts with over 30 years professional experience repairing trucks and trailers.
Our fully stocked repair shop is ready for repairs of all kinds. If you can break it, we can fix it. Bring your truck in today and have our service team get started on...
tire repair
breaks
muffler + exhaust
motor rebuild and repairs
coolant systems
emissions
electrical
fleet maintenance
safety inspection and certification
transmission service
steel and aluminum welding
air conditioning service
computer diagnostics
scheduled service
Ontario Drive Clean (E-Test)
axle alignment
And much more!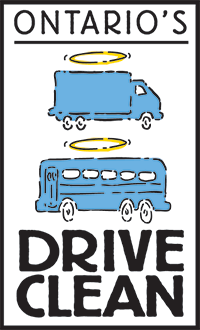 Fleet Service
Our technicians come from a long history of transportation logistics and fleet management, and are well versed in the complexities of managing a fleet of trucks as well as the importance of reliable service. Don't trust your fleet to just any repair shop. Our experts will treat your fleet like our own assuring that repairs are completed in full and to the highest standard so that you can keep your fleet on the road making you money rather than in our shop costing it.
Call our office to talk to a representative about fleet deals.
Service Calls
Service calls are available upon request. Call our office for more information on policies and rates.